This tour is really focused on the kids, so we walk and paddle slowly. Seeing kids smiling makes us happy!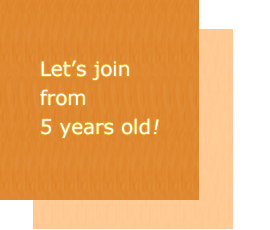 Great fun for all the family!
This tour is really focused on the kids, so we walk and paddle slowly. Seeing kids smiling makes us happy.
You can enjoy Mangrove kayaking & waterfall fun!
We paddle the kayak while observing nature. There are a lot of things that can not be experienced in daily life, and you'll take back wonderful memories.
We can take reservations from a family of 3 or more.
This tour is really focused on the kids, so we walk and paddle slowly. Seeing kids smiling makes us happy!
Recommended for the family. Mangrove kayaking & trekking!!
kayaking
trekking
OK for Beginners
Waterfall fun
mangrove
For all the family
From 5 years old
Day trip from Ishigaki Is is OK
Fee (age group) : 11,000 yen (age 13-60) / 8,000 yen (age 5-12)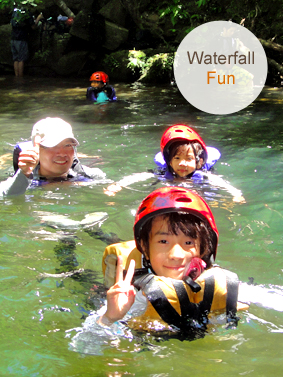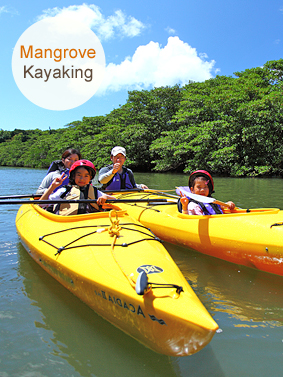 This tour is for children, so there is no long kayaking or trekking.
When you are kayaking or trekking, you will be able to see a lot of wild animals. As well as playing, your child will be able to learn about nature.
If you participate in this tour, you will make the best memories of your trip to Okinawa. Your child will grow up during this tour.
(We choose the best river to kayak on each tour day.)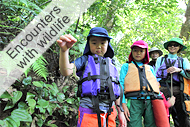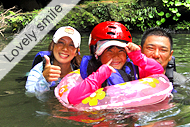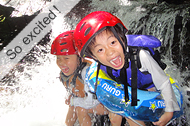 The feeling for our 
This tour is really focused on the kids. They can have a really valuable experience and get in touch with nature.

When we go to the jungle on Iriomote Island, we can see a lot of wildlife. And it is amazing and exciting. We think that participating on this tour is not only about playing, but also a chance for children to learn.

Children are naturally gifted at playing.

Even without toys, if they participate on this tour they will find something for them to play with. It might be an Insect, a lizard, a flower, a leaf, or some tree nuts. Parents can watch them growing.

Children will discover so many things!

To an adult this tour is an easy thing, but to a child, this tour will be a huge adventure. They have eyes like a hawk. Children can see a lot of things that adult can't see, because they have a different line of sight. We are taught "amazement and excitement" by children. And we will feel happy to communicate with children. This tour is the best family service.

Features of our courses.

This tour is a slower pace than the other tours, because we go to the jungle with children. Of course, other members of the family are welcome, too! It's only 50 minutes from Ishigaki by ferry, so day trips are possible. We recommend this tour for families.


season
all year round
duration
approximately 7 hours
The duration of this tour is approximately 6 hours, but approximately 7 hours during the summer season, to give you more time to swim in the water basin.
Fee (age group)
11,000 yen (age 13-59) / 8,000 yen (age 5-12)
Included in the price
Lunch box, Japanese snacks, equipment (shoes, backpack, lifevest, kayak), guide fee
Items you need to bring with you

A towel, a change of clothes, water (at least 1 litre during the hot season), a hat, sunglasses, sunscreen, a waterproof bag

Appropriate clothes

Casual clothing is OK! (your clothes will get dirty and wet during the day tour)
To protect from UV, insects and injury, we recommend long sleeves
You can swim in the waterfall basin, so please bring a bathing suit. There is no place to change during the tour, so please wear it under your clothes.
It is cooler during the winter on Iriomote Island, and it is often windy, so we recommend a windbreaker.
We will take care of any large baggage you will not use during the tour.
Free use of security locker.

Start 9:30 am Finish 3:30 pm
From Ishigaki Is click here. You can come on a daytrip from Ishigaki Island.
The tours will go ahead in conditions of light rain, which is frequent, and will only be cancelled in conditions of heavy rain. As this is a tour for children, we are afraid that adults cannot participate on their own.
Kazaguruma tours reserves the right to cancel or change the tour due to bad weather.
We will call you the day before the tour. You can check the weather and tour schedule.
Click here the way to get to Kazaguruma tours.
After you understand the details of this tour, you don't have worry about anything, you will start the tour.
Don't worry about kayaking, even if you are a beginner.
Iriomote's river has very weak currents, next to nothing.
Kayaking is easy and enjoyable.
We start kayaking.
First, maybe you can't control your kayak, but it is not a problem.
Take it easy!
You will gradually get the hang of kayaking.
There is a 20 minute jungle trek to the waterfall basin.
You might meet many kinds of plants and cute lizards.
Your guide will drop you off at Uehara port or a hotel in the Uehara area. Don't forget your things. Thank you!!
We can kayak more slowly. You will feel so happy and relaxed, but be careful not to turn your kayak over.
We will arrive at the waterfall!
You will eat a delicious lunch in the middle of nature waterfall basin.
Jump into the basin with your kids!
Your kids can enjoy it too, because we must wear a life vest while swimming in the basin.