This course is really focused on the kids, so we walk and paddle slowly.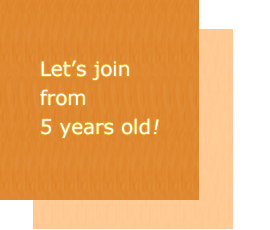 Nature experience for children.
There are no hard kayaking or long hiking. We made this course from the children's point of view.
We support healthy growth in childhood.
There are a lot of things that can not be experienced in daily life. You will probably feel the mind and the body growth of children just one day.
Reservations from a family of 3 or more.
Children can enjoy the tour with active grandfather or grandmother. This course is loved by people of three generation family too.
Kayaking
Hiking
Beginner OK
Waterfalls fun
Mangrove
For family
From 5 yrs
From Ishigaki Is OK
12,000 yen (13 – 70 years) / 9,000 yen (5 – 12 years)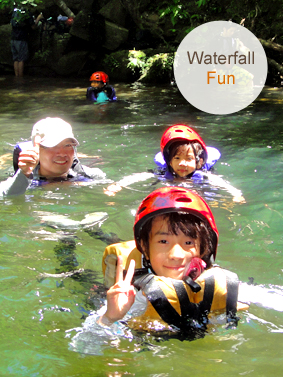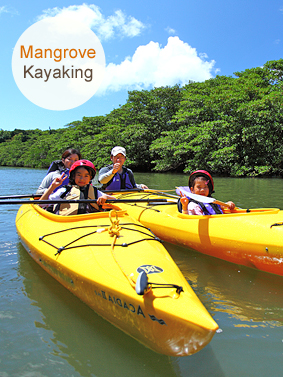 The beginning of a new adventure. Seeing kids smiling makes us happy!
When children are kayaking or hiking, they will be able to see a lot of wild animals. As well as playing, your child will be able to learn about nature.
You can tidal flats watching depending on tide. Let's chase are Mictyris brevidactylus or observe the Barred mudskipper's adorable facial expression.
If you participate in this tour, your family will make the best memories of your trip to Okinawa. And yourself will take back wonderful memories too.
*We choose the best river to kayak on each tour day.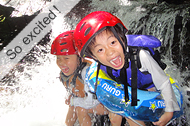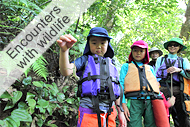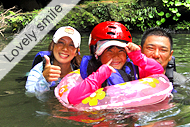 The feeling for our 
This tour is really focused on the kids. They can have a really valuable experience and get in touch with nature.

When we go to the jungle on Iriomote Island, we can see a lot of wildlife. And it is amazing and exciting. We think that participating on this tour is not only about playing, but also a chance for children to learn.

Children are naturally gifted at playing.

Even without toys, if they participate on this tour they will find something for them to play with. It might be an Insect, a lizard, a flower, a leaf, or some tree nuts. Parents can watch them growing.

Children will discover so many things!

To an adult this tour is an easy thing, but to a child, this tour will be a huge adventure. They have eyes like a hawk. Children can see a lot of things that adult can't see, because they have a different line of sight. We are taught "amazement and excitement" by children. And we will feel happy to communicate with children. This tour is the best family service.

Features of our courses.

This tour is a slower pace than the other tours, because we go to the jungle with children. Of course, other members of the family are welcome, too. It's only 50 minutes from Ishigaki by ferry, so day trips are possible. We recommend this tour for families.


Availability
All year round
Reservations from a family of 3 or more. *As this is a tour for children, group of only adults can not participate.
Duration
Approximately 6 hours
Start 9:30 am Finish 3:30 pm *Rough schedule
Costs
12,000 yen (13 – 70 years)
9,000 yen (5 – 12 years)
Included
Okinawan food lunch *free
Equipment (shoes, backpack, waterproof bag, life vest, kayak)
Guide fee
You need
Towel
A change of clothes *Please bring underwear too.
Drinking water *At least 1.5 liter during the hot season. You can also buy it at our shop.
Hat
Sunscreen
Sunglasses *If you have one.
Glasses or contact lenses spares *If you are wearing glasses or contact lenses, bring spares during the tour.
Insect repellent spray *If you are not good at insects.
*If you bring a camera to the tour, please manage at your own risk.
Appropriate clothes
Casual clothing is OK. Your clothes will get dirty and wet during the tour.
To protect from UV, insects and injury, we recommend long sleeves.
You can swim in the waterfall basin on hot days, so please wear swimsuit under your clothes beforehand.
It is cooler during the winter on Iriomote Island, and it is often windy, so a windbreaker is very useful.
Baggage and valuables
We will take care of any large baggage you will not use during the tour.
Please be sure to put any valuables in free security locker.
Weather condition
The tours will go ahead in conditions of light rain, which is frequent, and will only be cancelled in conditions of heavy rain.
Kazaguruma tours reserves the right to cancel or change the tour due to bad weather.
Notes

This course uses tandem kayak.
We choose the best river to kayak on each tour day.
There is no place to change your clothes during the tour.
We call you at the day before of tour. You can check the weather and tour schedule.

If you are coming from Ishigaki Island.
Please buy a ferry ticket to Uehara port at Anei Kanko in Ishigaki port. The ferry to Uehara port leaves at 8:30 am.
Our staff will pick you up around 9:40 am. They will have a billboard of our shop.
*Please go to the restrooms in advance. And please waiting at the entrance of building.
If the ferry to Uehara Port is canceled.
In rare cases, the service to Uehara port will be suspended. For example, an approaching typhoon or influence of strong northerly wind and so on.
In that case, we will call you on the day before or the morning, and we will explain how to get to Iriomote.
When going to Ishigaki Island after the tour finished.
Please board the ferry departing Uehara port at 5:15 pm. You will arrive at the Ishigaki port around 6:15 pm.
If you are staying at Hoshino Resorts Iriomote Hotel.
Our staff will pick you up 9:20 am. Please waiting at the lobby.
Accommodations within 5km radius from Uehara port.
Our staff will pick you up 9:10 am – 9:30 am. Please waiting at the lobby.
Accommodation that cannot be picked up.
La Teada Iriomote Resort, Guest House SHIMAJIKAN, Namisou, Takemori-inn, ECO VILLAGE, Jungle Hotel Painumaya, Irunty Futademura, PAINUKAJI, Iriomote Island Hotel, Uminchunoie, etc.
For rent-a-car
Please come to the our base by 9:30 am.
We will pick you up at the port or accommodation at the time we had promised.
Then go to the base, we will orientation meeting before starting the tour.
When all preparations are completed, it is time to start!
After practicing how to use a paddle, get on the canoe floating in the river.
Don't worry about kayaking, even if you are a beginner. Kayaking is easy and enjoyable.
Iriomote's river has very weak currents, next to nothing.
First, maybe you can't control your kayak, but it is not a problem. Take it easy!
You will gradually get the hang of kayaking.
How is your child's expression? looks fun? looks uneasy?
Please talk to them kind words.
Let's hike to the waterfall basin.
In Iriomote jungle, there are many interesting trees and creatures. Our guide will explain them to you during the hike.
Children will discover so many things!
After taking a shower and change clothes, we will give you a ride to Uehara port or your accommodation.
It's almost time finish the trip.
We are a little sad, but we will feel so happy and relaxed.
When your child gets used to water, hold their hand firmly and let it float in the waterfall basin.
If your child is afraid, enjoy playing with water where they can reach.
If your child get courage, they may be able to jump in to the waterfalls.
While you are having a break, your guide will cook delicious lunch. It is Okinawan style noodle.
We finally arrive at the waterfall basin.
First of all, please praise the children who did their best.
Sometimes, some children get tired and cranky.
However, the moment they see a waterfall or waterfall basin, their eyes will sparkle.
Let's put our feet in the waterfall pot. The cold sensation blows away heat and fatigue.