It is a course of the only summer that a mangrove kayaking and easy canyoning can enjoy. Beginners are welcome!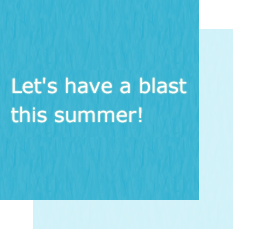 Have a day enjoying the river! Mangrove kayaking and canyoning experience.
It is a course to play the river from the beginning to the end of the tour.
The more you get hot, the more fun!
After enjoying a kayaking in the midsummer jungle, let's cool your body down with a splashing canyoning experience.
All free rental.
Shoes, Backpack, Waterproof bag, Life vest, Leg guard, Helmet. You can use our free rental equipment.
Kayaking
Beginner OK
Waterfalls fun
Mangrove
From 10 yrs
From Ishigaki Is OK
13,000 yen (13 – 70 years) / 12,000 yen (10 – 12 years)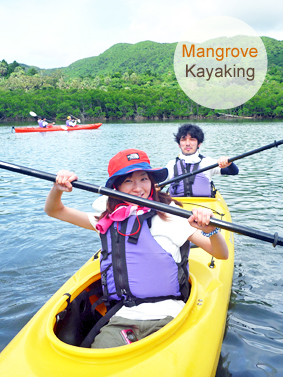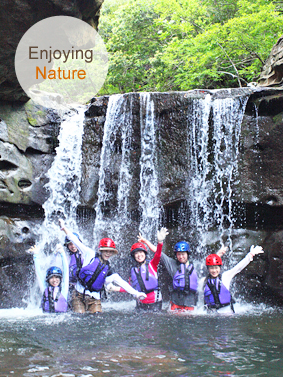 We produce a great summer vacation for you!
You can experience the best in Iriomote Island's summer.
Mangrove kayaking and canyoning experience in subtropical Island. Each is a beginner can do well.
Children from the age of 10 can participate. Of course, even the adults will enjoy it too.
This is a great course for families. In the middle of this tour, you would forget daily life!
The more hot day, the more fun! Please enjoy Iriomote island-specific summer experience.
You can play the river all day long. That's exactly, it is a course we recommend in the midsummer.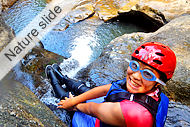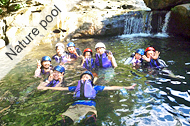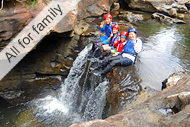 Availability
4/1 – 10/31
Duration
Approximately 7 hours
Costs
13,000 yen (13 – 70 years) / 12,000 yen (10 – 12 years)
Included
Okinawan food lunch and snack, equipment (shoes, backpack, waterproof bag, life vest, kayak), guide fee
You need

Towel
A change of clothes *Please bring underwear too.
Drinking water *At least 1 liter during the hot season. You can also buy it at our shop.
Hat
Sunscreen
Sunglasses *If you have one.
If you are wearing glasses or contact lenses, bring spares during the tour.

*If you bring a camera to the tour, please manage at your own risk.
*If you are not good at insects, please prepare an bug repellent spray.

Appropriate clothes

Casual clothing is OK. Your clothes will get dirty and wet during the tour.
To protect from UV, insects and injury, we recommend long sleeves.
It is a course to swim in the river and jump into the waterfall basin, so please wear swimsuit under your clothes beforehand.
After a lunch, change a clothes for the canyoning experience at our base.

Baggage and valuables

We will take care of any large baggage you will not use during the tour.
Please be sure to put any valuables in free security locker.

You can register individually, but tours will only take place when there are more than 2 participants.
Start 9:30 am Finish 4:00 pm (4/1 – 6/30) / Start 8:30 am Finish 4:00 pm (7/1 – 9/30) *Rough schedule
You can come on a daytrip from Ishigaki Island. click here
Kazaguruma tours reserves the right to cancel or change the tour due to bad weather.
The tours will go ahead in conditions of light rain, which is frequent, and will only be cancelled in conditions of heavy rain.
Depending on the weather and tide, the canyoning experience may be in the morning.
In cases of bad weather, we may conduct a safer half day course or change the tour content.
We call you at the day before of tour. You can check the weather and tour schedule.
Click here the way to get to Kazaguruma tours.
We will pick you up at the Uehara port or your accommodation.
We will orientation meeting before starting the tour at the our base.
After practicing how to use a paddle, get on the canoe floating in the river.
Don't worry about kayaking, even if you are a beginner. Iriomote's river has very weak currents, next to nothing. Kayaking is easy and enjoyable.
First, maybe you can't control your kayak, but it is not a problem. Take it easy!
You will gradually get the hang of kayaking.
When you enter the tributary of Urauchi River, you can observe mangroves very close up.
Ah, I am hungry!
Let's go back to the base and have a delicious lunch. The menu is Okinawan style noodle.
After a break, change a clothes for the canyoning experience. When you're all set, let's go to the next location.
After taking a shower and change clothes, we will give you a ride to Uehara port or your accommodation.
We really enjoyed spending time with all member. Don't forget take souvenir photos!
We arrived at Omija road park.
Further ahead, we need some equipments.
We will head to canyoning start point when we are ready.
Please listen carefully to what your guide about to say.
We walked in the jungle for about 15 minutes and arrived at the starting point of the canyoning experience.
There are several small waterfalls on here. We will guide you to the best point.
We can dive into the waterfall basin and swimming the river. There is also a slide created by nature.
Let's have fun canyoning experience together.